Citizen Journalist Report Released!
By Mauice Ali: President, IAIJ Inc.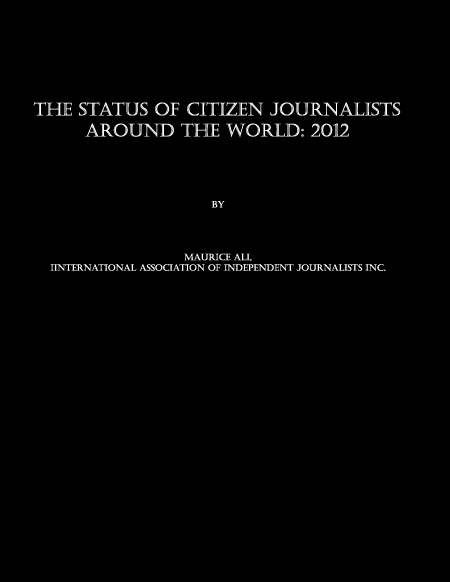 Front cover of the report in hard cover version!




Our journalist report "The Status of Citizen Journalists Around the World: 2012" has been released to the public. The twenty nine page report is an independent report compiled by the International Association of Independent Journalists Inc. The report was later published by Fortress Of Freedom Inc. which also publishes "The Fortress Newspaper" in which IAIJ journalists contribute to on a regular basis. We are still inviting reviews and comments and these can be sent to us by email at: info@iaij.org


Here is the report: http://iaij.org/The_Status_Of_Citizen_Journalists_Around_The_World_2012.pdf


Currently the report should get some review at the upcoming World Summit of the Information Society Review Meeting being held at UNESCO headquarters (Paris, France) February 25 - 27, 2013. While things are still fluid, we are expected to participate in a session at this venue on February 27, 2013. This will be IAIJ's first appearance at an international venue.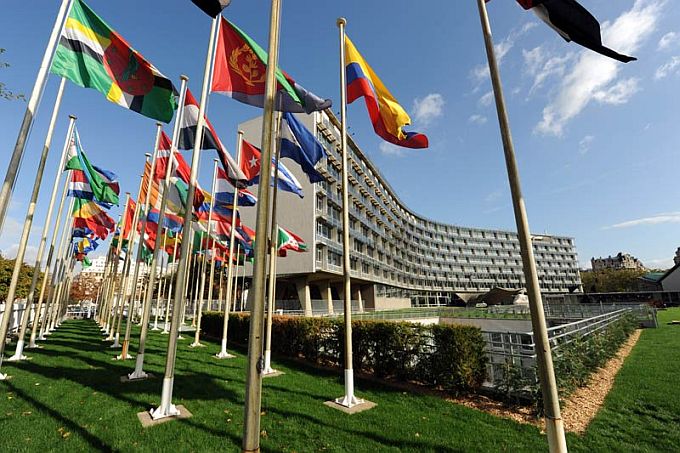 UNESCO headquarters in Paris, France!




I Maurice Ali, the Board of Directors and the membership would like to thank all involved in the report.




IAIJ: JOURNALISTS IN ACTION AROUND THE WORLD!