The Fortress Goes On Tour!





By Maurice Ali, Journalist





Toronto, Canada - With the huge stack of boxes with The Fortress inside, I had to figure out a way to distribute them. That was easy as we had already made note of who our target market was - universities. So off on my tour of Ontario universities I went; and here is a brief synopsis of my travels:


Stacks of The Fortress on the kitchen table
McMaster University
Entrance to McMaster University.
A very humble but moving moment.
Simplicity!!



I took advantage of this opportunity.



When I think of McMaster I think of the pretty women I met there. All were gorgeous and all smiled and accepted our paper without complaint. Guys were another matter. I saw this one guy pick up the local rag with our paper beside it and I told the guy: "Hey.....why don't you try this paper out? "No thanks" - he replied and walk out the building. I figured I would give it another go.....who was this guy anyway, if he wanted to read something....well? So I hastened my pace telling him" "come on.....just give it a try". The guy started to run with me chasing him.....the whole thing looked so stupid that I gave up.....hehehehehe.....





University Of Guelph







The simple welcome.



This small agricultural concentrated university was the smallest of the three. I know we will get a fair read out of these guys as they are isolated from the "big smoke"; I actually saw a bus designated "Downtown" and my first thought was" "They have a downtown here?" This was the first university where I left The Fortress in the Men's washroom.....don't ask me why.....


Innovation pays off.
The University Of Guelph across the top of my car.
University Of Waterloo



The entrance to the University Of Waterloo.



This was a decent sized university and I was able to really spread the paper around this campus:





The Fortress "looking good".



The most unusual thing about this place was the Psychology Building; like a rat's maze.....this architect should have his head examined. Waterloo was also the most difficult university to get to.....no direct highways to the campus.

I also passed by Wilfrid Laurier University, but I had run out of papers.....besides.....this place looks just like one large building.....

That is it so far. I will update this story with today's travels later.....

Next day and another bunch of universities. Two of them - York University and Ryerson University - are my alma maters.....a moist tear as the "prodigal son" returns with "propoganda".....




Ryerson University



Ryerson is a new university in the city, but I always go back to the big statute of Ryerson at the quadrangle.



The Ryerson map.
The man himself.
Another "good" spot.
University Of Toronto


Whenever I think about the University, I think about the Robarts Library
where I spent one year coming up with my own philosophy: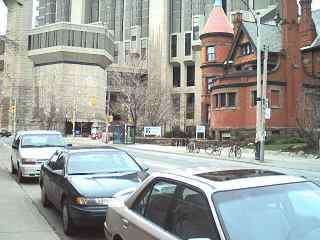 York University



Huge place man!


One of a zillion entrances.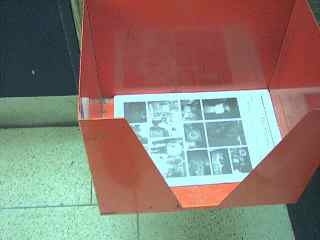 Look what some students did!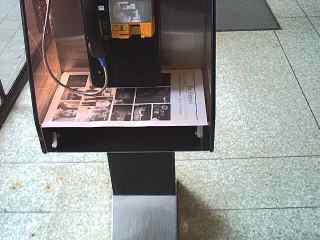 Innovation again!!!!!



The Bboard at Bethune - my old college!



A very nostalgic moment when I delivered to my own schools.....you have to feel it for yourself! All in all, a very enjoyable experience

Comments And Discussion