Today is World Press Freedom Day 2022!
By Maurice Ali, President: International Association of Independent Journalists Inc.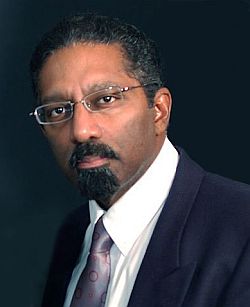 Maurice Ali






In this ever changing technological world one sees the influence of that technology on many areas of our culture and the press is one such evolving part of it. With traditional broadcast journalism and newspapers feeling the crunch of lowering advertising revenues, they are being forced out of smaller communities and are now being replaced by citizen journalists to fill the void especially on the internet and those platforms they can report on. As an international advocacy entity representing citizen journalism, the International Association of Independent Journalists Inc. endeavors to help and foster citizen journalism in its increasingly important role. But as organizations grow and evolve IAIJ is also becoming an increasing presence in international circles as not only an advocate for citizen journalism, but also a resource and lobbyist for acceptance and integration of citizen journalism and journalism in general in all countries in the world. This does not necessarily mean a divisive or confrontational relationship between an NGO and any country. At IAIJ we are relatively new to the international scene and will not prejudge or prejudice our involvement with nations around the world with regard to journalism and especially citizen journalism.



Citizen journalism is everywhere in one form or another and countries of all political and cultural varieties are simply going to have to incorporate the changes in technology such as global social platforms and the resultant changes in the societies they represent. It is therefore simply good policy to try to work with all nations to adjust and incorporate this new reality of journalism into this wonderful secular and differing world of nations as best we can. It is my hope as President of IAIJ that we can succeed as an organization, and be of some help in this ongoing development of journalism in all nations of our world.






IAIJ: JOURNALISTS IN ACTION AROUND THE WORLD!