WSIS+10 Informal Interactive UN Event: Articles and Links!
By Maurice Ali



I have been checking around the UN websites and came up with a few more items about our WSIS+10 Informal Interactive General Assembly Meeting last July 2 (2015) and I will group them all together here as a conclusion to that event.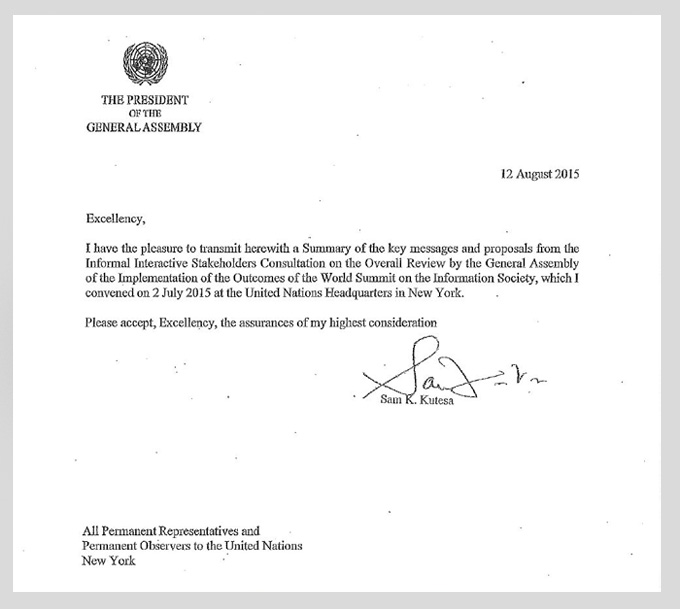 This link has all the speeches on July 2 (I'm the last speaker):

http://unpan3.un.org/wsis10/2julystakeholderconsultation

The final program of the event:

https://unngls.org/images/FINALWSIS10ConsultationsProgrammeJULY2.pdf

Also the direct like to the official summary direct from the UN:

http://unpan3.un.org/wsis10/

http://workspace.unpan.org/sites/Internet/Documents/UNPAN95065.pdf






Some news stories and blogs:



http://www.india.com/news/india/narendra-modis-digital-india-programme-to-focus-on-digital-empowerment-444487/

http://www.internetsociety.org/blog/public-policy/2015/07/remarks-un-wsis10-informal-interactive-stakeholder-consultation

https://www.accessnow.org/blog/2015/07/02/at-un-access-calls-attention-to-human-rights-for-wsis10





IAIJ: JOURNALISTS IN ACTION AROUND THE WORLD!