Maurice Ali (IAIJ) Speaks at the United Nations!
Samantha Blackwell, IAIJ Inc.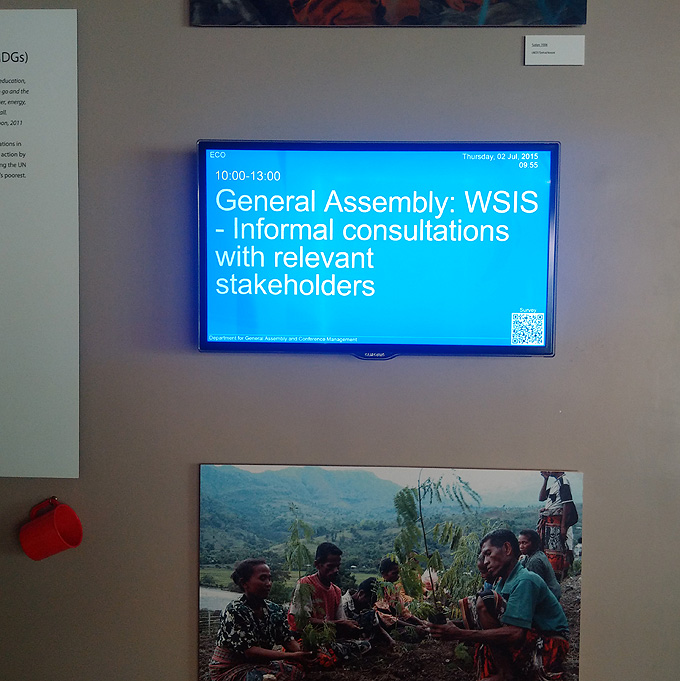 Entrance to the ECOSOC Chambers!



ECOSOC Chambers inside!






One July 2, 2015 Maurice Ali President of the International Association of Independent Journalists Inc. made a three and a half minute speech at the ECOSOC Chambers at the United Nations at approximately 4:25pm. The actual contents of the speech can be found here:


Maurice Ali's speech to the United Nations:
http://fortressoffreedom.com/WSIS_3_Minute_Speech.pdf


The WSIS+10 Informal Interactive Sessions Program:
http://fortressoffreedom.com/WSIS+10_Program_2015.pdf



On behalf of all of us at this organization let us congratulate Maurice on his speech at the UN and his words that were echoed by all of us at IAIJ!




Maurice's seat at the event!
IAIJ: JOURNALISTS IN ACTION AROUND THE WORLD!