WSIS+10 Review Meeting: A Special Thanks!
By Maurice Ali, President: IAIJ Inc.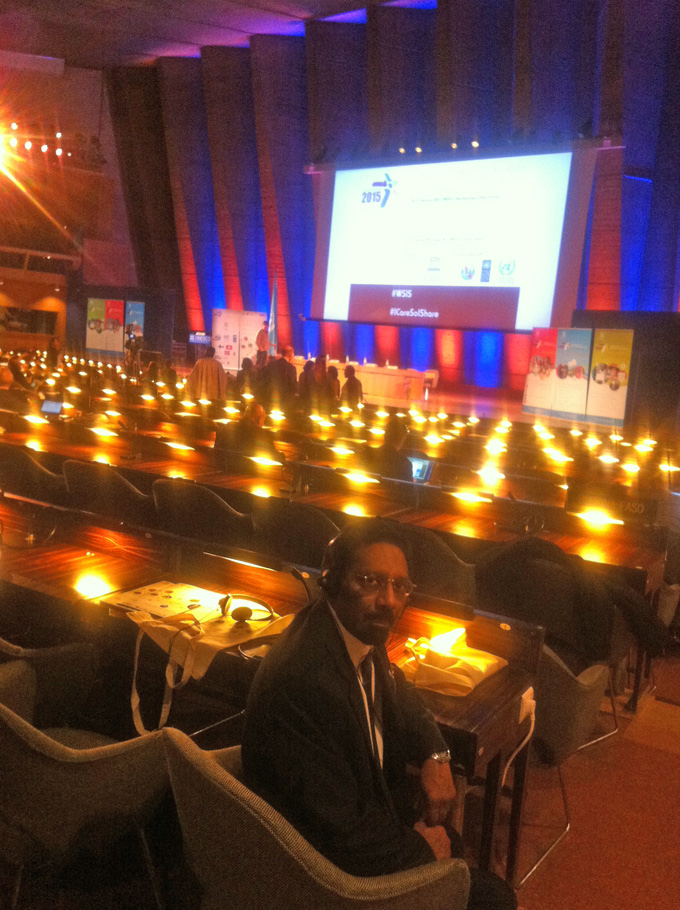 Maurice Ali at the WSIS+10 Review Meeting At UNESCO in Paris, France!



As President of the International Association of Independent Journalist Inc., I, the Board of Directors, and the membership would just like to say a big "thank you" to all the organizers, sponsors and participants (and everyone else) who made the WSIS+10 Review Meeting (held in Paris France, February 25-27) the success it was. We at IAIJ are especially indebted to those at UNESCO headquarters in Paris and the Canadian Commission for UNESCO in Ottawa who helped us have a voice at the event and further our cause of citizen journalism in the new digital world.


Once again, a big thank you to all who were involved with the WSIS+10 Review Meeting.




IAIJ: JOURNALISTS IN ACTION AROUND THE WORLD!