The Newspaper Boy Delivers The Fortress Newspaper!
By Maurice Ali, Journalist



Below you will see a pictorial log of some of my travels as a paper boy. I did not do it on my own but mailed and gave away copies to other people for distribution - but these were some of the highlights of my university distribution (there was also the work place and many, many other smaller facilities.....):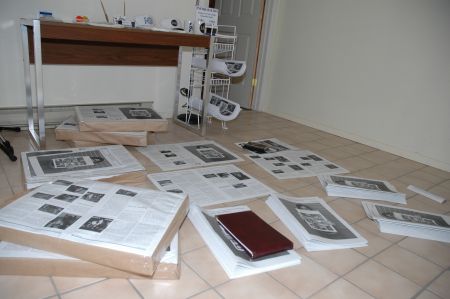 The journey begins by myself manufacturing the paper to save money, not all at once as that is too tiring, but as we go... I try to place about ten copies at each stop, though some at the U of T got thrity at a time because the spots were harder to locate..... Just little piles everywhere!



Ryerson University






The above picture is one of the engineering department - I just had to take this picture!




The above picture shows that someone reads this rag as that paper on the left was with the others when I first left.....



York University






The usual pitted against the local Excalibre rag - Same ol' Same Ol'.....


Seneca College


I did this one as it was snowy and near to home. We went toe to toe with the local rag here called: "The Buzz"


University Of Toronto


The set up for the U of T and Centennial.....


Centennial College



I just included this shot because I was too tired to take anymore pictures.....late at night and I needed sleep. Paper route is finished!!!!!

I guess many would say"why bother with a traditional paper, set alone folding and colating the things?" I would reply that the traditional newspaper has tradition; I get a thrill handing it out and seeing it read. That paper is also the only free speech device we have that is protected by our constitution - It is the jewel in the crown of everything here.....